STEM Career Profile: Dr. Stuart Rose
March 24, 2016 -
(Click 
HERE
 for more info on our re-occurring blog topics.)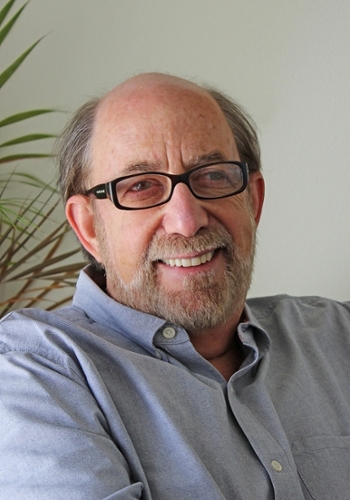 Q. What is your name and current position?
A. Stuart Rose, I have many different positions, but we'll go with CEO and founder of The Bioscience Center, CEO and co-founder FatPipeABQ

Q. What does your organization do?
A. They are both in the business of encouraging entrepreneurship in different ways. The Bioscience Center (TBSC) focuses on startup companies in biotechnology, with biotechnology being broadly defined. We offer both labs and office space along with significant mentoring and program. FatPipeABQ is more focused on community, collaboration and co-working, where startups find communities of people who help them become successful in their business. Companies currently housed at FatPipeABQ include those doing software development to technical writers and individuals who operate small businesses and coaches, to a company that is doing sidewalk repair. It is a place where any small business with a few employees can find other companies to collaborate and become successful. Effectively everyone helps each other become successful.
Q. What do you do on a daily basis?
A. Start new companies and manage (on a broad scale) the ones that I've started. I do little of the day to day managing of any of my companies, I'm more involved in the strategic direction, finding resources, especially funding, and keeping the companies stay on track to achieve their goals. I also do a lot of advising and mentoring.
Q. What best part of your job?
A. Seeing other people become successful.

Q. What degrees have you earned and from where?
A. BA from University of Cincinnati in Chemistry, and a PhD in Chemistry from Wayne State University in Detroit MI.

Q. When you were working towards your first degree, did you ever imagine that you would end up where you have?
A. I think very few people ever do. I gave a commencement speech for the School of Engineering last year or the year before, and that's what I talked about. The theme was… whatever you think you will do, I would bet that it won't happen. It's rare for anyone to get in to a job with a degree and do the same thing for their entire career. Things will pop up and you will do something else. Part of the preparation for that is recognizing it.
Q. What took you from your first degree to the point you are now? In other words, what was your career path?
A. That's a bit too complex to explain. But, the simple description is 1st degree to 1st job. Then I went with opportunities as they presented themselves. I worked on a variety of projects and was promoted a couple of times. I got re-located to a different country. That company was acquired by a new company and I left. I kept getting different jobs with different companies and eventually started my own and went from there. My goal was to have experiences, learn what I liked to do and was really good at doing, and then focus in that direction.
Q. What were some of the significant challenges you encountered along the way?
A. Within a big company, especially if you have a STEM degree, it's easy to get stereotyped. It was always my mission to use my technical education to manage technology. I worked hard to avoid the stereotypes by talking to my bosses and HR and letting them know I didn't want to be a lab scientist; I wanted to go beyond that. If you don't tell them what you want to do, and insist, they will stereotype you, thereby limiting your options.
Q. How did you overcome these challenges?
A. I volunteered for anything that was outside of my normal duties, I got involved in anything I could that was visible to the bosses and colleagues that were outside my area of technical expertise. I recommend this for anyone that does not want to stay in a lab job. If you do, and you like that, there's little need to put forth those kind of efforts.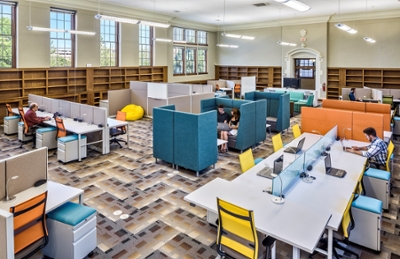 Q. What would you say are the key milestones in your career pathway?
A. Probably the first was a willingness to accept an assignment in Puerto Rico, I had been in NJ. Our family, with two teenage daughters at the time decided to go for it. This opened me up to a different word of people and companies and culture, rather than staying within my comfort zone. I began to be exposed to the business end of the business, managing, marketing, and other aspects that make a company successful. And the family thrived and grew with the exposures to a different culture.

Q. What advice would you give to an undergraduate student in a STEM field?
A. Get an advanced degree. This is less important for engineers, but with a BS in a STEM field only, you are going to be stereotyped and largely limited to doing technician level work for people with advanced degrees. If you want to go beyond that, you have to get one, too.
Q. Is there anything else you'd like to add that we haven't addressed?
A. I think the key as a person with a degree in a STEM field is you have to be very flexible in what you want to do. It's a globally competitive space, so somebody from another country can take your job if you are not flexible and open to new ideas. Really listen and try to anticipate how changes in the field will affect jobs in the future.