Mentor-Mentee relationships: Dr. Jeff Brinker & Ayse Muniz
October 22, 2015 - Yadeeh Sawyer
Two sides of the same coin
Our next installment of Two sides of the same coin: Mentor-Mentee relationships blog post highlights the benefits of mentoring from the perspective of Dr. Jeff Brinker and Ayse Muniz.
(Click HERE for more info on our re-occurring blog topics.)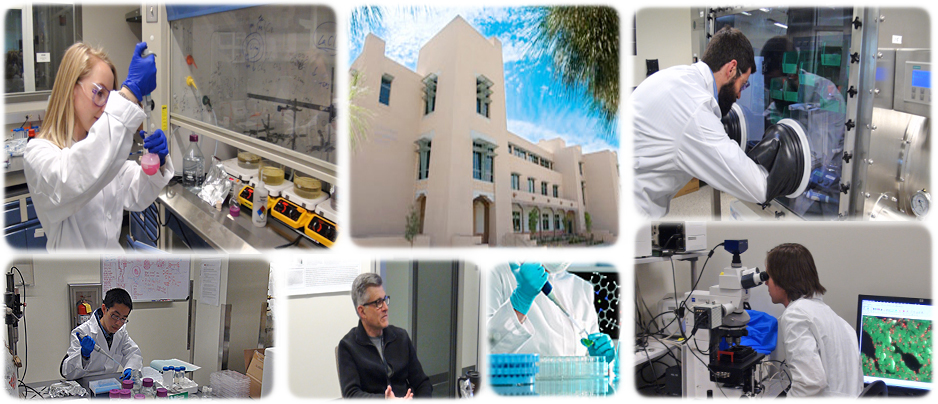 There are various research based mentoring programs on campus, one of which is the Maximizing Access to Research Careers (MARC) Program, which focuses on preparing students for a Ph.D. in the Biomedical Sciences. Ayse Muniz was accepted into this program, and one of her first tasks as a new scholar was to interview potential mentors. She interviewed 4-5 labs. Now that this process is finished, some advice Ayse has for students looking for a mentor is to "know what type of relationship they want. Depending on what stage of the field you are in, you may need more hand-holding on all aspects of the project, or you may want to be more independent. Ask the right questions to know if this is the right person to mentor you."
After interviewing Dr. Jeff Brinker, the pair mutually decided Ayse was a good fit for his lab because "he did a good job at selling his research and made it sound relevant to my interests," and Ayse had previous lab experience which "was an important factor for me, since it takes a lot of time to start somebody from ground zero…she knew what she was doing and competent for being as young as she was; I was impressed by these things." The dynamics within Dr. Brinker's lab includes an environment with people ranging from high school all the way through professionals from Sandia, and everything in between. As a result, everyone is expected to act as both a mentor and a mentee to some capacity. Dr. Brinker's perspective on finding a mentor is to "get a good sense of the dynamics of the group. Do people get along, is it synergetic and respectful at all levels?" as well as providing each individual the opportunity to work on "something you are interested in, otherwise it becomes just work, and I don't want students to just be here for the credit or to put in the hours, they need to be interested and have a passion for what is being done in the group, or be able to see [how they can contribute]." As a result of these multi-level interactions and peer-mentoring, Ayse suggests not limiting yourself to one mentor, as each may have different things to offer that can help in your success.
Not everything is fun and games, as mentor-mentee relationships take work. "Dr. Brinker knows my skill set in the lab, which enables him to ask me to do [skill appropriate] tasks." This tied in to a later topic we discussed, where Ayse said that being reciprocally aware of each other's strengths is important in maintaining this type of relationship. Additionally, "I'm responsible for relaying information about relevant literature related to my particular field, and providing regular updates on the progress of my project" said Ayse. On the flip side (of the coin — pun intended), Dr. Brinker tries to educate all of his mentees, "so an important part is providing them with guidance on how to approach science, what are the big pictures? I try to emphasize the need to work on the right problem, come up with an appropriate approach that is innovative, how to comprehensively test your idea, 
integrity, and ethics. I try to use every interaction to convey some new knowledge or advice. It is enjoyable to teach these facets which underlie performing good science." Dr. Brinker also mentioned that he felt it was his responsibility to introduce Ayse to the world of science; to include her in connections, meetings, conferences, outside of the lab.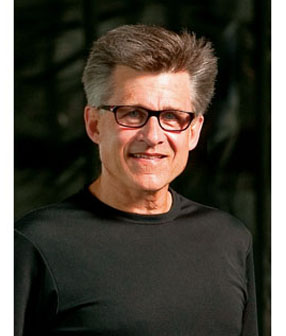 Luckily, it is not all work and no play. Being a mentor has many rewarding aspects. "It's tremendous when mentees come in and discover new things…students acquire ownership of this [discovery] and become excited" said Dr. Brinker, adding that "you feel somewhat of a parental role, you see them develop under your tutelage." Having a mentor also has its benefits. Mentors have the ability to put context to the text-book knowledge you gain through your undergraduate course work. "When you first get into a research area, you may not understand the area. You are told 'we're working on cancer,' but don't know the exact topic they are working on. A mentor can make the connection on the importance of why the research is relevant and the background on how the field came to emerge."
In closing, we asked both Dr. Brinker and Ayse what advice they had for building and sustaining a mentoring relationship. They both agree that communication is key. "Laying out expectations from day one and having tough conversations along the way is important" said Ayse. She also added that you need to "be respectful of a person's time. Mentoring takes a lot of work on the mentor's part, and showing gratitude is important." Dr. Brinker finds that "having your mentee work on an important problem," along with having the resources and facilities to work on this problem, are the first and foremost important aspects of maintaining this type of relationship.
Want to learn more about the research in Dr. Brinker's lab, visit their website: http://www.unm.edu/~solgel/