PLF Spotlight: Graduating Seniors
May 17, 2015 -
Just last weekend, 16 of our PLFs graduated with bachelor's degrees from the University of New Mexico! We love our student employees and are so proud of their accomplishments. In this month's PLF Spotlight, STEM Gateway would like to give a shout-out to some of our graduating PLFs and share a little about their plans for the future.
Patrick Roney
Patrick Roney is a graduate of Eldorado High School. He worked at STEM Gateway as a PLF for three years. Patrick believes the PLF program is important to the University because, "The PLFs and students build relationships. It is important for students to have someone they feel comfortable approaching and asking questions." In addition to working as a student employee and keeping up with a challenging course load, Patrick is also a member of the Tau Beta Pi Engineering Honor Society. This last weekend, he successfully completed his degree requirements and received a Bachelor of Science in Electrical Engineering with a minor in Mathematics.  Patrick was accepted to the Critical Skills Master's Program at Sandia National Laboratories and will be intermittently working as an intern at the institution while pursuing a Master's of Science in Electrical Engineering at the University of Wisconsin-Madison.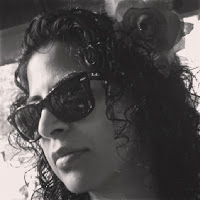 Mariel Garcia
Mariel Garcia is originally from Belen, New Mexico and graduated from Belen High School. She has served as a PLF in gateway chemistry courses for five consecutive semesters. Of her experience at STEM Gateway, Mariel said: "Being a PLF allowed me to give back to the learning community. I was able to help students figure out their roadblocks and work towards bettering their understanding. My experience as a PLF helped me in my teaching as well as increased my capacity for empathy." Mariel was an outstanding addition to the PLF team but was also an extremely high achieving student. With a cumulative GPA of 3.9 and membership in the Phi Beta Kappa Honor Society, it is clear that Mariel worked hard to earn her Bachelor of Arts degree in Chemistry with minors in Biology and Chemistry and an emphasis in Pre-Medicine/Pre-Pharmacy.  Mariel currently shadows at First Choice Community Healthcare but is looking for a paid healthcare position while applying to Physician's Assistant graduate programs.
Katy Sears
Katy Sears was born and raised in Albuquerque, New Mexico. She graduated from Eldorado High School in 2011. Katy served as a PLF in Math 121 classes for several semesters. She had the following to say about her work: "The PLF program was one of the highlights of my undergraduate career at UNM.  I think the program has a great mission and the people involved in the program are equally remarkable. The program itself is important because of the opportunities and the academic and moral support that it provides to both the students and the PLFs.  I have observed numerous instances where students surprise themselves by succeeding in a college math class and, consequently, feeling more confident about their ability to successfully pursue a college education." On Thursday, May 7th, Katy walked in her departmental graduation ceremony and received a Bachelor of Arts in Art History with a minor in History. With a final GPA of 3.7, she was a cum laude graduate and also received departmental honors through the completion of an undergraduate thesis project. Katy will be leaving the state this fall to pursue a Master's in Art History at the University of Illinois-Chicago.
This is merely a snapshot of our amazing graduates but all of our PLFs have bright futures ahead. One of our graduates will begin a career as an educator; another will be starting dental school, and a great many will be applying to graduate programs in the medical field during the next application cycle. We are sad to see them go but are so very happy for their success.
Congratulations UNM Class of 2015!