Sixth-Grader Surprises Science Community
July 29, 2014 -
Three cheers for young women in STEM!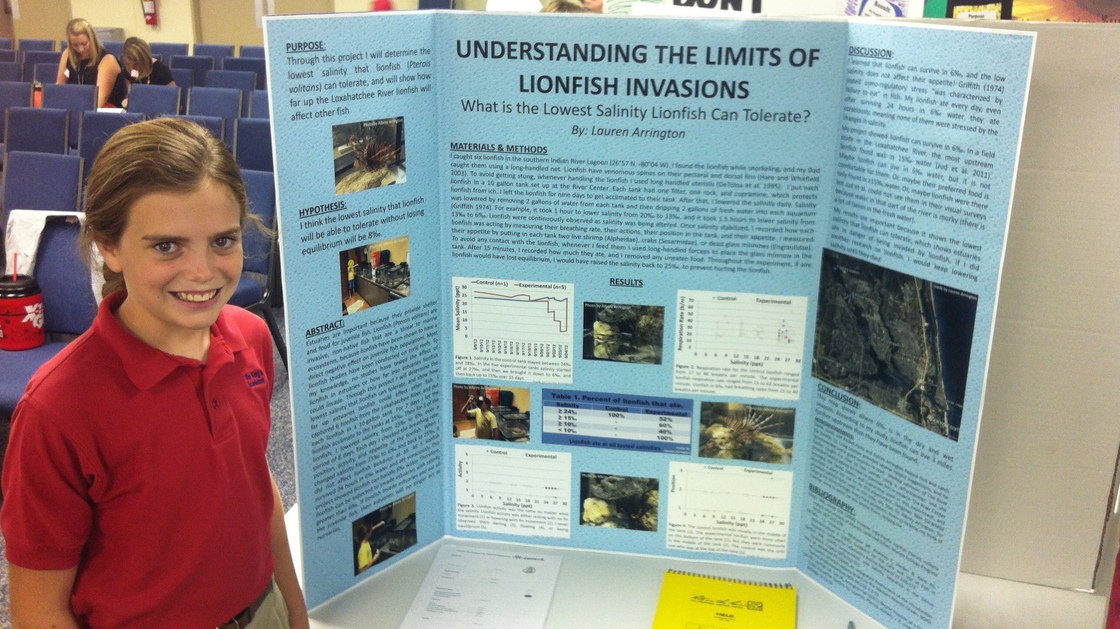 Lauren Arrington, a Florida sixth-grader, grabbed the attention of scientists when she submitted her science fair project results.
Lauren's results indicated that lionfish, normally thought to be mainly saltwater fish and an invasive species to boot,  "can survive in nearly fresh water." 
Experiments have been done on the lionfish's habitat before, but Lauren's project took the numbers of salinity (or lack thereof) even further.
Lauren's fish lived in water with salt levels of 6 parts per thousand. Her research project is also being cited in a science journal.  Congratulations, Lauren!
Read the full story at NPR's site here.