McNair & ROP Impromptu Speech Competition
July 9, 2014 -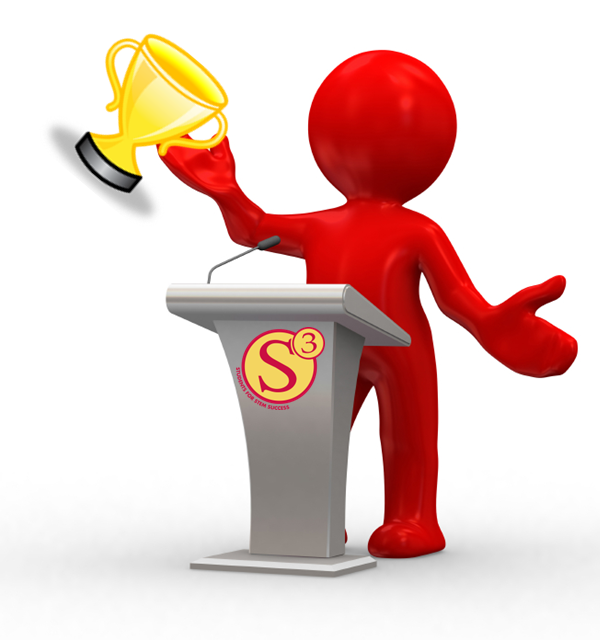 On June 27th, the thirty-three students from the McNair Scholars and Research Opportunity Programs'summer cohort competed in a Students for STEM Success (S3) sponsored Impromptu Speech Competition!
The friendly competition was a follow-up to an Oral Presentation Skills workshop the previous week.  These workshops were designed to give the students tips, tricks, and practice on how to communicate effectively in a variety of ways.
The Competition!
The group of 33 was first divided into 4 teams. Students competed in two rounds of competition within the small groups and each group voted on who to send to the championship round.  For each round, students selected a random topic out of a selection of approximately 40 topics. For each round, the competitors had 2 minutes to prep a 1 minute speech on that topic.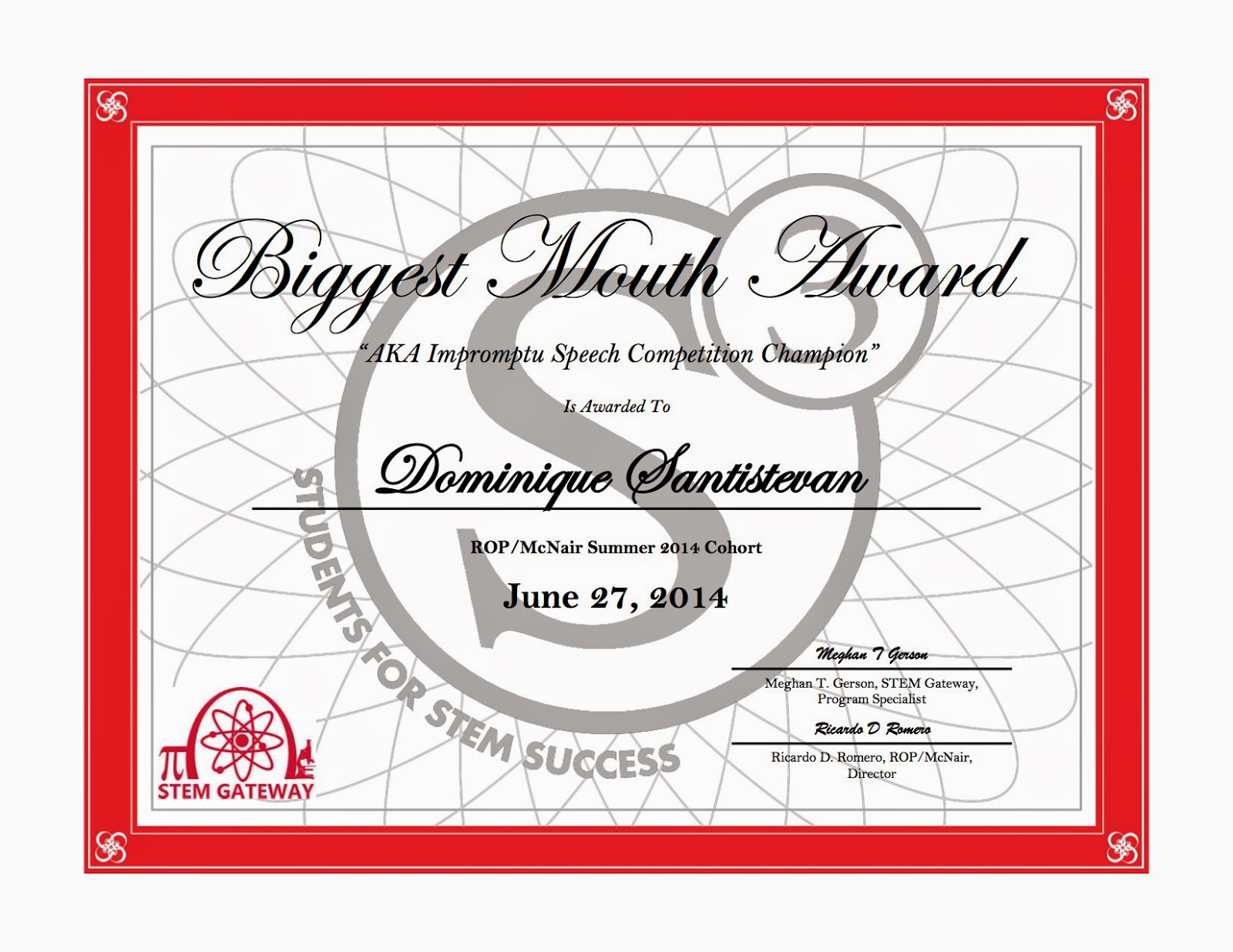 Topics included:
If everything in the world had to change to the same color, what color would you choose and why?
Explain how a smart person might not be wise.
Why should you get money for your research?
You are an ant. Convince an anteater to not eat you.
It was a close competition! The four finalists did a fantastic job of entertaining us with their impromptu one minute speeches.  There could only be one champion and the cohort voted Dominique Santistevan the winner for her speech on The best way to teach an old dog a new trick.
Congratulations again to Dominique the first S3 Impromptu Speech Champion!